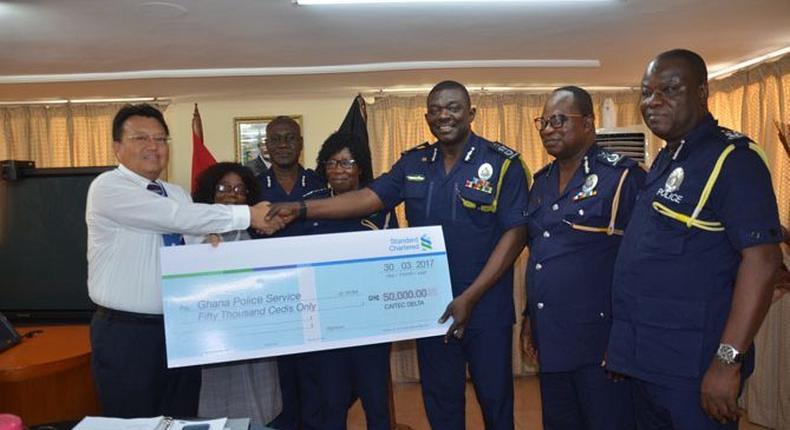 Mr. Tang Hong, who is also the Chief Executive Officer (CEO) of CAITEC Group was accompanied by the former Director-General of PIPS, COP Joana Osei-Poku (Rtd), explained that the donation is in support of the efforts of the police to combat crime in the country.
He said he decided to donate when COP/Mrs. Osei-Poku approached him for assistance for the construction of the facility.
The Inspector-General of Police (IGP) David Asante-Apeatu who received the donation on behalf of the Ghana Police Service expressed gratitude to Mr Hong for the kind gesture, saying the donation would be used for the intended purpose.
The IGP recalled a similar donation of 52 motorbikes made by the same person in 2016 to the Police.
Mr Asante-Apeatu used the occasion to call on corporate organizations, philanthropists and other institutions to emulate the shining example of Mr Hong.
Present at the ceremony were POMAB members: Director-General/Technical COP Rose Bio Atinga, Director-General/Administration COP James Oppong-Boanuh, Director-General/Services COP Frank Adu-Poku and Director-General/PIPS DCOP Simon Yaw Afeku.