On August 14, 2022, Mr. Tang Hong, President of the Federation of Overseas Chinese Associations in Ghana and Ghana China Peaceful Reunification Promotion Association, led his colleagues of the Chamber of Commerce to visit Shenneng An Suogu Electric Power (Ghana) Co., Ltd. The company's chairman Yang Qun and general manager Jin Zhengyi conducted in-depth and friendly exchanges.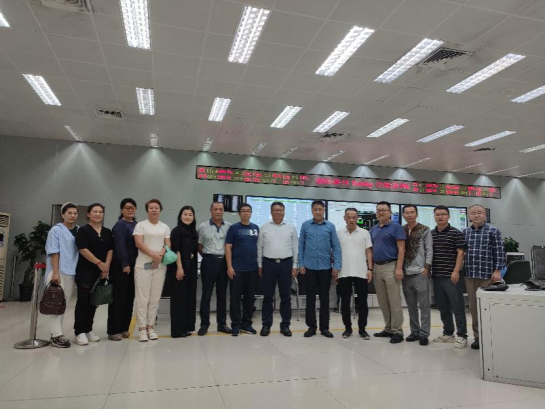 The Chamber of Commerce visited the central control room

The Chamber of Commerce first visited the company's production area and witnessed the close cooperation between local employees and Chinese engineers in the centralized control room. Then they went to the company's staff living area and visited a series of new leisure and entertainment facilities such as tennis courts and swimming pools. The members of the chamber of commerce praised the construction and changes of Shenneng Ansuogu in recent years.
Chairman Yang briefly introduced the development process of Shenneng Ansuogu Power (Ghana) Co., Ltd. to the Chamber of Commerce and said that as a key project of Shenzhen Energy's overseas investment, Shenneng Ansuogu Company will contribute to the economic development of the local society and the public. Well-being makes a positive contribution. He also expressed his hope to strengthen ties with local Chinese-funded enterprises, jointly help, and carry out more cooperation for mutual benefit and win-win results.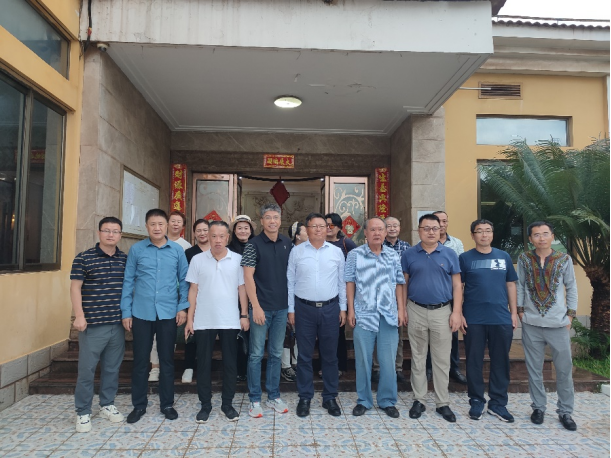 In the front row, the fifth from the left, President Tang Hong, the second from the left, General Manager Jin Zhengyi, and the fourth from the left, Chairman Yang Qun

Shenneng An Suogu Power (Ghana) Co., Ltd. was jointly invested and constructed by Shenzhen Energy Group Co., Ltd. and China-Africa Development Fund Co., Ltd. in 2007. A major strategic move for long-term development. The company is located in Born City, Greater Accra Province, Ghana, West Africa, on the north side of the Gulf of Guinea, covering an area of ​​200,000 square meters. The planned total capacity is 560MW gas-steam combined cycle generating units, which will be constructed in two phases. The first phase of the project with an installed capacity of 2×100MW was completed and put into operation in 2010, with a total investment of about US$200 million; the second phase of the project with an installed capacity of 2×180MW was put into operation in 2017, with a total investment of about US$600 million.